Creede Sculpture Show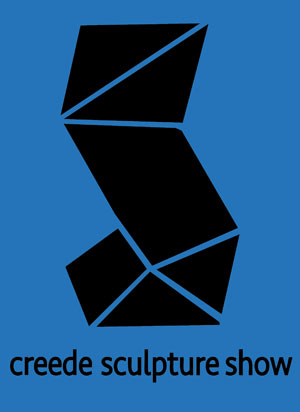 July 20th - 22nd, 2018
The Creede Sculpture Show is a juried display of sculptors from the Rocky Mountain region. The annual show takes place in beautiful Basham Park in Creede, Colorado. The newly re-organized park provides space for tents and sculptures to spread out and makes for a wonderful place where visitors can be seen meandering and day dreaming as they view each piece set up along the path. The 2017 show kicked off Friday and went through the weekend, drawing more and more curiosity seekers in by the day. In all, around 750 guests walked through!
Creede has been recognized as one of the Best Small Art Towns with artists, galleries, a theatre and a strong summer tourism economy. CAC's Sculpture Show enhances this vibrant atmosphere. CAC's plan is to install sculptures throughout the community in an attempt to beautify and add artistic decoration to Creede. In 2016, CAC purchased two sculptures to display in the Collins Memorial Art Park. In 2017, the CAC awarded a total of $1000 prize money to the winning artists, and purchased Adams State University Professor Dana Provence's sculpture titled 'Offering.' This has been permanently installed in the Collins Memorial Art Park.
Funding for the program comes through grants awarded by the Virginia Christensen Fund and Inge Foundation. Sponsors for the event include Chuck and Ray Harbert, Del Norte Bank, Creede Olive Oil Company, Abbey Lane Gallery, Katherine Brennand & Chris Cummings, C. Waters Gallery, Creede Elks Lodge #506, Loverings Gallery, Quiller Gallery, Bob & Dixie Slater, Rare Things Gallery and Windsock Acres.