Artists in the Park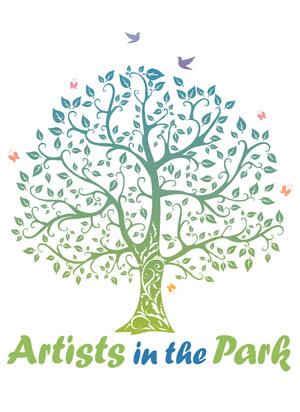 Painters • Sculpters • Musicians • Photographers • and more!
Stop by the Seaborn Collins Memorial Art Park on Main Street for sculptures and dedications and to view a beautiful moose mural by Charles Ewing. All through Creede and Mineral County you will find splashes of art and vision, all you have to do is slow down and look.
The "Artist in the Park" series features various artists in the Art Park throughout the summer from Memorial Day through Labor Day. Artists can reserve a day between June 4th and September 18th. The park is available on Wednesdays, Fridays, Saturdays and Sundays, as well as the 4th of July. Applications will be accepted on a "first come, first served" basis. The CAC provides two canopies and tables for your convenience. We will also publicize your dates with press releases, posters, and postcards. You will receive 25 postcards you can send to your patrons to help with promotion. Foot traffic during the Creede summer tourism season provides great exposure and a chance to sell your work.
The 2017 Art in the Park participants included Ricky Sutphin from Monte Vista, and Erna Waterman from Lakewood, CO.
Ricky Sutphin often shows his work at the South Fork Farmer's Market on Fridays (in summer) at the South Fork Visitor's Center. Ricky is concentrating more and more on sculpture, and we are anticipating his presence at the Creede Sculpture Show next year.
Erna Waterman's art can be viewed at https://ernaart.wordpress.com